Just Kids Pediatrics formed in July 2007. Our practice provides primary care for children from birth through high school and college years. Our board-certified pediatricians and dedicated staff are committed to quality medical care for our patients and their families. Our pediatric team maintains a high level of expertise through continuing education in order to provide the most up-to-date care for the patients we are privileged to serve.
Just Kids Pediatrics believes in a team approach to your child's health and well-being. Our team consists of experienced, compassionate pediatricians, nurse practitioners and friendly, nurturing staff members who provide our patients the personalized pediatric care they deserve. As parents and patients, you are an integral part of our team and we will work together to develop a comprehensive medical care plan. We appreciate the opportunity to care for your child and pride ourselves on making pediatric care a pleasant experience for all our families.
Our pediatricians and nurse practitioners are members of the American Academy of Pediatrics.
---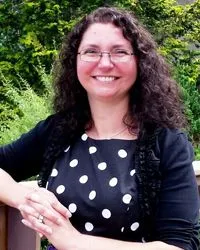 Kerry Kirifides, MD, FAAP.
Pediatrician In Newark, DE
Just Kids Pediatrics
Kerry graduated in 1993 from Hahnemann University School of Medicine in Philadelphia, Pennsylvania and completed her residency in 1996 at AI DuPont Hospital for Children/Jefferson University. She has been practicing pediatric medicine in Delaware since completing her residency. She is a Board-Certified pediatrician and serves as a preceptor for the Nurse Practitioner and Physician Assistant programs for Drexel, Philadelphia College of Osteopathic Medicine (PCOM), Widener University, Wilmington University, University of Delaware and Jefferson Medical School. Dr. Kirifides was voted as one of Delaware's Top Docs in 2010, 2012, 2014, 2015, 2016, 2018, 2019 and 2020 by Delaware Today Magazine. She has 3 children and enjoys designing and sewing ice skating costumes for her daughter.
---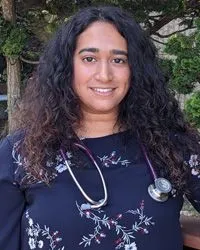 Sonia Shastry, DO
Just Kids Pediatrics
Dr. Shastry is originally from Pittsburgh, Pennsylvania and obtained her Bachelor of Science degree at the University of Pittsburgh. She obtained her medical degree at the Philadelphia College of Osteopathic Medicine in 2018 and completed her pediatric residency training at Thomas Jefferson University/Nemours-A.I. DuPont Hospital for Children in 2021. While in residency, Dr. Shastry was awarded a prestigious Community Access to Child Health (CATCH) Grant from the American Academy of Pediatrics to develop and implement a nutrition counseling program for families of South Asian heritage. She was also awarded the John W. Maroney, M.D. Award for Excellence in Ambulatory Care in 2021. Dr. Shastry enjoys taking walks on many of the outdoor trails in Delaware, listening to audiobooks, trying new recipes, and gardening.
---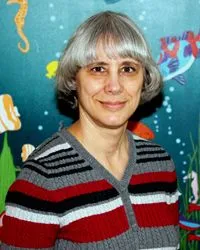 Bonni Field, MD, FAAP
Pediatrician In Newark, DE
Just Kids Pediatrics
We want to thank Bonni Field for the many years of service to our practice and the community. We have been truly blessed to have witnessed her compassion for her patients and her wonderful sense of humor. Bonni retired from practicing medicine on June 30, 2021 and has started a new chapter in her life. She will be missed by our entire staff and she will certainly miss all of her patients.
---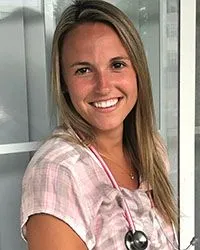 Jessica Pajak, DNP, CPNP
Pediatrician In Newark, DE
Just Kids Pediatrics
Jessica Pajak, DNP, joined our practice in September 2019. She graduated Magna Cum Laude in 2013 from the University of Maryland School of Nursing with a Bachelor of Science in Nursing Degree. She received her Master of Science in Nursing Degree from the University of South Alabama in 2017 and her Doctor of Nursing Practice Degree from the University of South Alabama in 2019. She graduated with honors and is a Board-Certified Pediatric Nurse Practitioner through The Pediatric Nursing Certification Board and a member of the Sigma Theta Tau International Honor Society of Nursing. During the doctorate program, Jessica completed an evidence-based quality improvement research project on adolescent depression aimed at improving the identification, diagnosis, and management of adolescents suffering from depression. Prior to becoming a Pediatric Nurse Practitioner, Jessica worked as a Registered Nurse for 6 years in the Neonatal Intensive Care Unit at Holy Cross Hospital in Silver Spring, Maryland. She also taught a pediatric clinical rotation for Master of Science in Nursing students at the Johns Hopkins School of Nursing. She is married and enjoys spending time with her family, exercising, the outdoors, on the water and at the beach.
---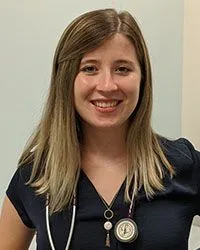 Madison Goudy, PA-C
Pediatrician In Newark, DE
Just Kids Pediatrics
Madison received her Bachelor of Science from Philadelphia University in 2017. In August 2019, she received her Master of Science degree in Physician Assistant Studies from Thomas Jefferson University in Philadelphia, Pennsylvania. While at Thomas Jefferson, she was the head of the Community Service and Outreach Board and won the award for service and outreach for her class upon graduation. Madison graduated with honors and received her NCCPA Board Certification in August 2019. She joined the Just Kids Pediatrics team in December 2019. Madison's special interests in the office include developmental/behavioral health and health promotion. Outside of the office, she loves to spend time with her family, crafting, gardening and being in the sunshine as much as possible!
---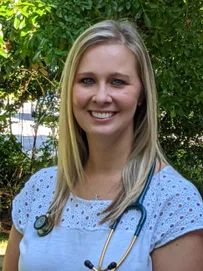 Lauren Edgar, MSN, CPNP
Pediatrician In Newark, DE
Just Kids Pediatrics
Lauren received her Bachelors of Science in Nursing from Villanova University in 2006 and her Masters of Science in Nursing from Drexel University in 2017. She graduated from both Villanova University and Drexel University with honors and is a current member of the National Nursing Honor Society Sigma Theta Tau for the Eta Nu Chapter. Lauren is an experienced pediatric nurse with 11 years of bedside nursing experience at Nemours Alfred I. DuPont Children's Hospital, where she worked on a surgical-trauma-transplant unit and maintained the status of Nurse Clinical Level 4 before joining the per diem pool. Lauren did 3 clinical rotations here at Just Kids Pediatrics before joining our practice in November 2017. Her electric personality combined with her intense caring of our patient families made her a perfect match for our practice. Lauren has 2 children of her own and enjoys crafting and cooking.
---